How to Clean and Renew Hardwood Floors
Materials & Tools Needed:
1. Vacuum Cleaner
2. Hot Water
3. Mild Detergents or Hardwood Floor Cleaning Kit (Prefer Solvent Type only)
4. Rubber Gloves
5. Scrubbing Pad
6. Soft Cloth
7. Paste Wax
8. Buffing Machine.
Procedure on How to Clean and Renew Hardwood Floors:
Step 1: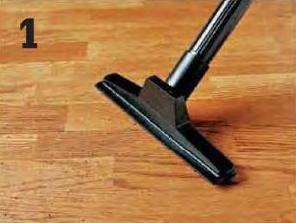 Clean the floor with vacuum cleaner thoroughly. Ensure the hardwood floor is free from dirt and other foreign particles. Take hot water is a bucket and some detergent in to it and stir well. Also make sure that the detergent should not contain any harmful chemicals like dyes, tri-sodium phosphate or ammonia. Work on 3 ft square sections depending on your convenience, scrub the floor with a nylon scrubbing pad. Wipe up the water with cloth.
Step 2: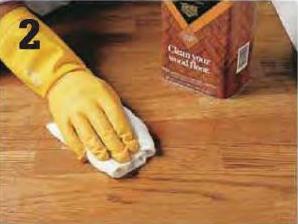 Suppose, if the water and detergent didn't work on the floor, then use a hardwood floor cleaning kit (that are available in market). Make sure to buy the cleaning kit of solvent based type, if you use water based cleaner it may darken the color of the hardwood.
Step 3: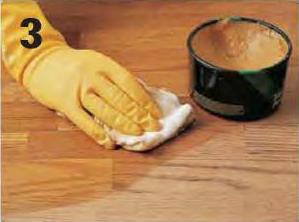 After the working on the above steps, when the floor is clean and dry, apply a coat of paste wax. Prefer paste wax instead of liquid wax, though paste wax is difficult to apply but don't forget that the paste wax gives shine that lasts longer. The wax can be applied by hand and the final finish can be done with the help of buffing machine fitted with synthetic pads.